Practical Guides
Lotto Games
Lotto Games can be used to help develop pupils reading and turn taking skills.
The symbols will help some pupils remember and understand the words.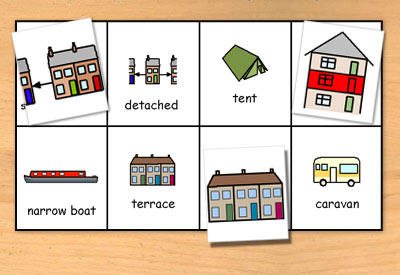 What is Lotto?
A card game in which each player has a base board with symbols or words and has to match the symbols or words from a pack of cards that are turned over.
Lotto Games | Using Lotto Games | Making Lotto Games | Activity Outcomes